About G&H Scaffolding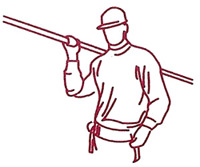 G&H Scaffolding Ltd are a CITB registered company and have been established in the Cambridge area for over 35 years. We provide a professional and reliable scaffolding service with helpful advice to make your scaffolding contract run smoothly.
G&H Scaffolding Ltd work on a wide variety of projects both large and small and includes commercial scaffolding, domestic scaffolding, temporary staircases and temporary roofs. A lot of attention goes into our scaffold work which over time has built ongoing recommendations and customer satisfaction.
G&H Scaffolding Ltd have a proven track record in delivering innovative scaffolding solutions in a creative, cost-effective manner while remaining focused on our top priority - SAFETY.
Renowned for our honest and open approach to scaffolding, we maintain a strong working relationship with our clients based on confidence and trust. This is reflected in the high level of repeat business we receive.
Our commitment to scaffolding excellence is found in everything we do so when your next scaffolding project demands the highest levels of expertise and reliability there is only one company to remember - G&H Scaffolding Ltd.